[sgmb id="1″]
New for 2018, and shown at Light and Build is S36, an ultra compact and integrated luminaire system with expansive creative options.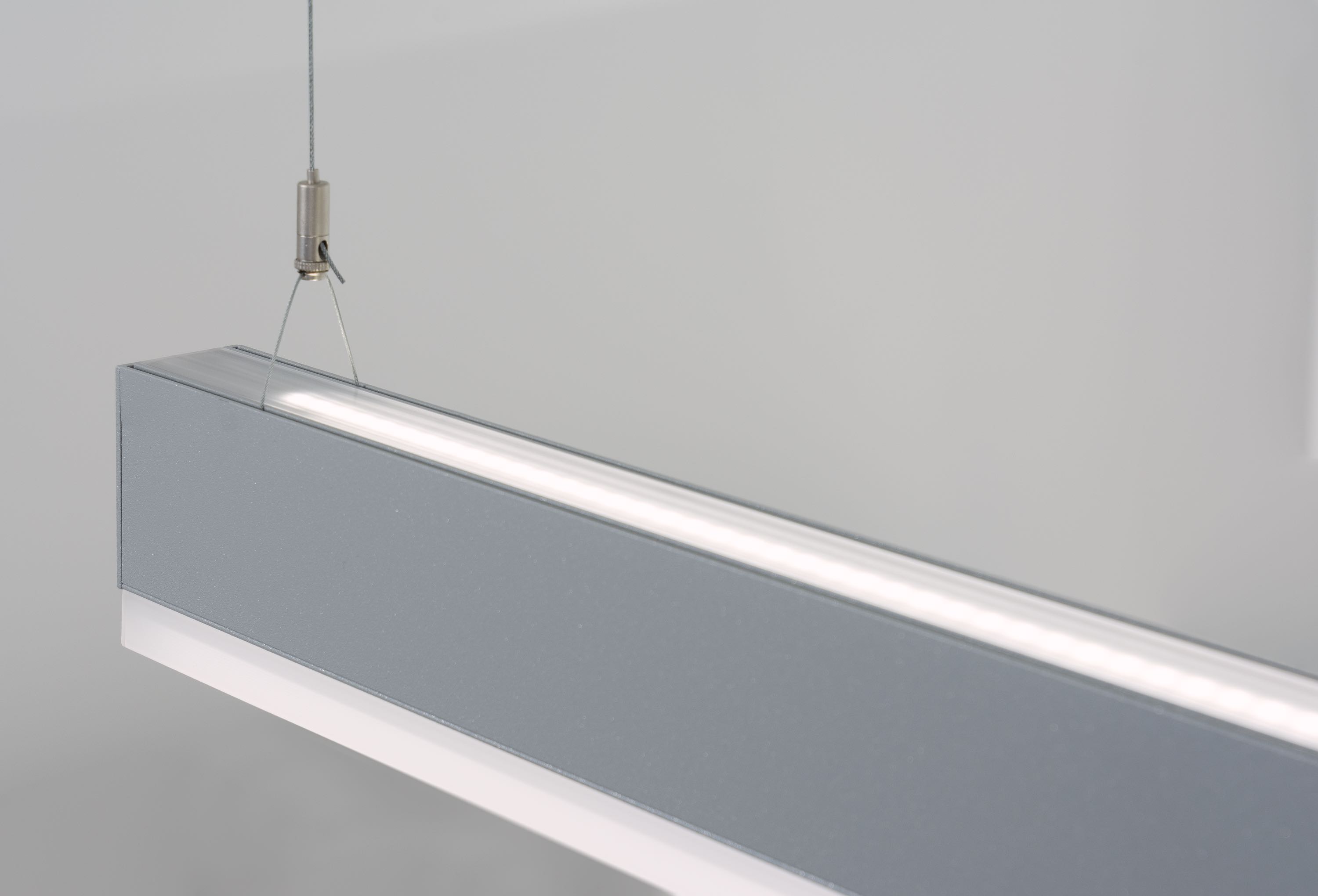 Even though the body is only 36mm wide and 50mm tall it contains separate LED up and downlight sources and all the electronics.
A full range of optics and diffusers will be available at launch, narrow or wide beam, asymmetric, decorative opal or linear prismatic drop diffuser and the Pergament infinity optic shown at Light & Build.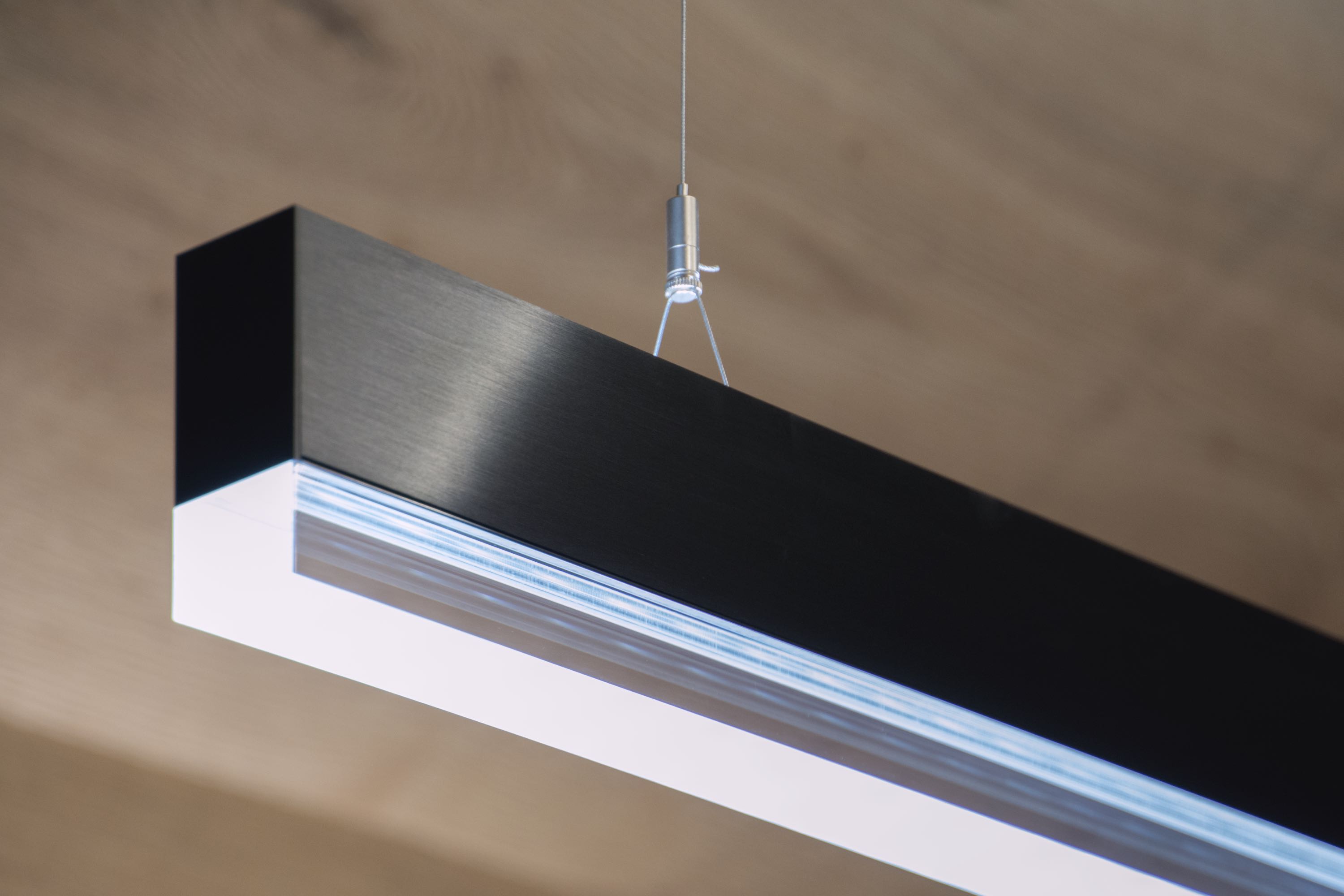 A range of standard finishes include the anodised matt black brushed aluminium shown above as well as the usual Spectral powder coat finishes or RAL colours to order.
Despite its compact proportions, the body will accept lighting control sensors and integrated emergency.
Precision corners at 90° and 45° allow the creation of bespoke constructs and there is the option of running the optics right into the corners for visually continuous systems.
S36 will be in full production later in the year, please contact us for more details.