RIDI Leuchten GmbH won an iF DESIGN AWARD this year, a world-renowned distinction. RIDI's Dome floor-standing luminaire was the prize-winner in the 'Lighting' category under the 'Product' discipline.
[sgmb id="1″]
The iF DESIGN AWARD is issued once a year by the world's oldest independent design institution, iF International Forum Design GmbH, which is based in Hanover, Germany.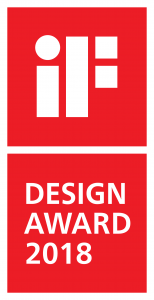 Dome combines intelligent light with the new benefits of innovative solutions. The Spectral brand created the new, trendsetting Dome luminaire range in cooperation with the blocher partners architecture firm based in Stuttgart, Germany. Dome's design brings together a functional shape, fluid transitions and clean edges, incorporating the soft shape of a matte luminaire head as well as a clear, specular light outlet surface. A matte panel protects the LED modules at the back of the luminaire head and provides the indirect component. The illumination level is set using the flush touch panel and/or the optional sensors. A USB port is integrated into the control panel for convenient smartphone or tablet charging. The floor-standing luminaire is available in three different versions; the luminaire head is oriented differently on each of these, in keeping with respective workspace requirements.
The Spectral luminaire range is rounded out by Dome pendant luminaires with one or two luminaire heads. Their housing, which measures a mere 35 mm, contains enough room for all electrical components.