[sgmb id="1″]
Spectral Lighting is proud to be associated with the New Central Mosque in Cambridge. Designed to be environmentally friendly, it boasts zero carbon on-site emissions, rainwater harvesting and air source heat pumps. The H-PROFIL 140 LED lighting rings by Spectral provide all the main lighting and were designed not only to be a feature but also to be energy efficient in line with the buildings ECO credentials.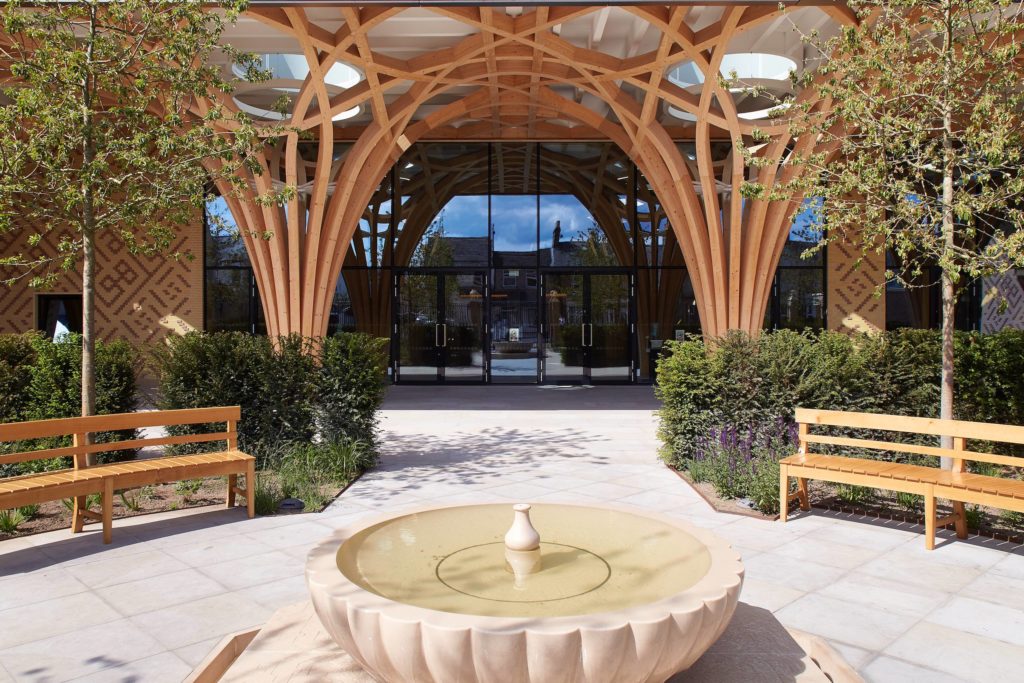 With its emphasis on sustainability and high reliance on green energy, the mosque will be Europe's first eco-mosque. Describing the ceiling's eye-catching design.
The design feature really is that we marry east and west and specifically refer to the local Cambridge and East Anglian traditions, so… this amazing weaving of the gothic fan vaulting. Everybody thinks it's King's College chapel.

Dr Tim Winter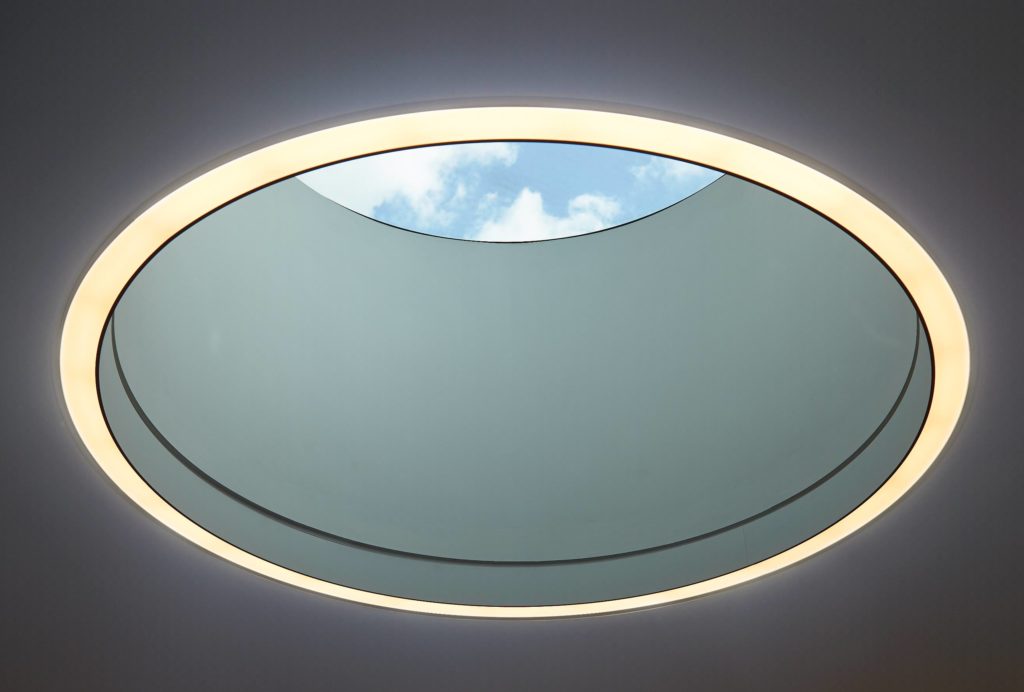 The lighting system was designed in conjunction with Marks Barfield Architects and was recessed and suspended throughout the building. All rings were aligned with natural light wells in order to maintain the day/night balance of light. Rings ranged from 600mm to 2300mm with smaller and medium sized ones used as recessed collars for the integrated lightwells. Most other rings were suspended with a continuing theme carried to the two overhanging canopies, where IP44 versions were made. The lighting rings add drama to the timber structure casting a warm light across the building but with enough strength and intensity for all day to day requirements.
All luminaires are controlled by a DALI addressable control system via a scene setting plate for both energy saving and comfort.