[sgmb id="1″]
The sun over the mountain tops at Loch Fyne at 7 am this morning was a great way to start the day.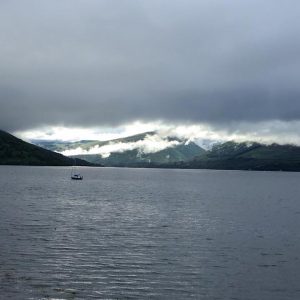 95 miles on very tired legs was a big ask today.  But to have a 13% climb within the first mile was bigger! The rewards were reaped, however, as the highlands presented itself in a stella way with the weather staying fine and we were treated to some stunning scenery.
And it never let up.
Following the west coast into Loch Creagan the mountains on all sides made for some fantastic views and despite the terrain the roads were manageable. We passed the 700 mile mark early this morning. Another milestone ticked off. Every turn saw a new aspect to the stunning scenery.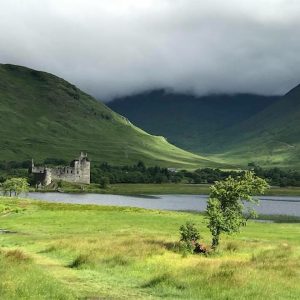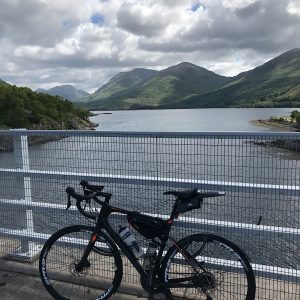 Our legs are really feeling it now and Simon and I agreed we are in muscle management mode because pulling a muscle or cramping would be disastrous at this stage of the ride.
It was noticeably cooler today at circa 10 degrees (we started in Lands End at 23!) but apart from a short light shower we were lucky with the conditions.
But the highlight today was following the Caledonian Canal from Port William with a panoramic view of Ben Nevis. Despite being exhausted this was a special ten miles on the bike.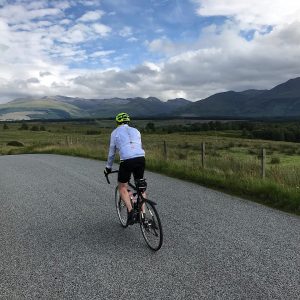 Overall an amazing day on the bike. Scotland delivered.
We stay in a hostel tonight and have to fend for ourselves! Dorms could be interesting as we have had no opportunity to wash our kit!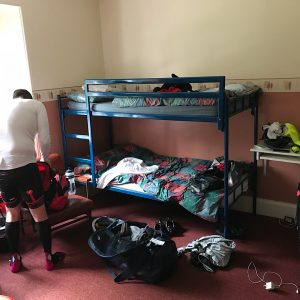 We are now over 23k in the fundraising fund which is incredible! Massive thank you to all the sponsors. Better get to John O'groats now! No pressure.
Tomorrow we ride the length of Loch Ness.