At some point there was bound to be a day where you wanted to throw the bike over the hedge and return on the train! Today was certainly that day. Battling a 25 miles an hour head wind and riding on atrocious road surfaces on the A76, today was tough to say the least.  That coupled with the fact that by the end of today where is the nearest 600 miles doesn't matter our legs are extremely weary and we all really feeling it now.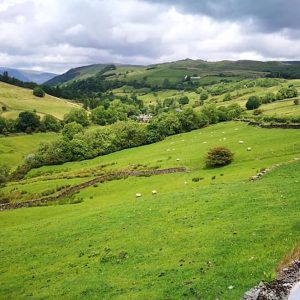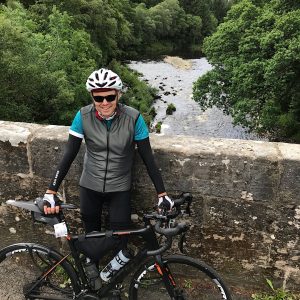 Having left Carlisle, within the first 10 miles of today's ride we crossed into Scotland. Seemed quite a milestone!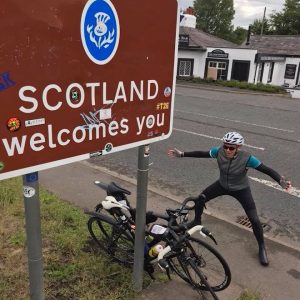 One foot in England and one in Scotland. Not something you can do every day!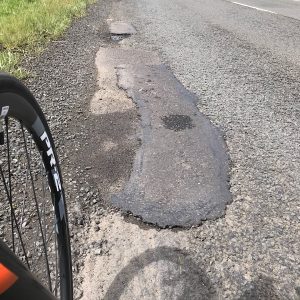 The road surfaces today were the worst I have ever ridden on. Truly bone jarring and the concentration required is knackering!
I am hoping a hot bath and a Guinness will get us back in the game tomorrow! I am knackered this evening.
Today's ride is in loving memory of my Uncle Malcolm who passed this afternoon.