[sgmb id="1″]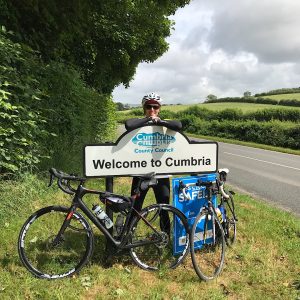 The numbers are rising now. Two milestones today – half way in terms of miles and we hit 500 miles in total. And the aches and pains are starting to manefest themselves! We left Preston (seemingly famous for its 'brutalist architecture' bus station!). We rode out of the city with looming hills in the distance – those of The Lakes no less. We headed to Lancaster with glimpses of the coast on the way in cloudy but perfect cycling weather.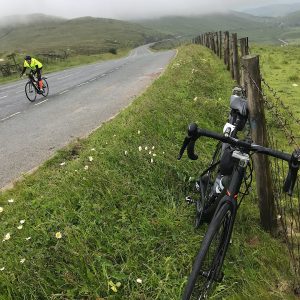 Much talk at breakfast about the infamous 'The Shap' which rises out of Kendal for ten miles with two false summits. It transpires it's a steady, if reasonably challenging incline and as we rose we headed into low cloud cover, decreasing the temperature and making us quite wet at the top. The down hill was fantastic though and to our delight we were treated to Chilli at the lunch food stop, some 69 miles into the ride.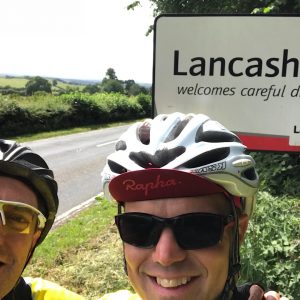 The views all day were stunning. Coming out of Lancashire into Cumbria saw the weather actually improve!
We have passed the 30'000 feet climbing milestone today!
This trip is guided and supported so we have four full time staff helping us through be days. Of notable mention are the lunch boys who supply us with cooked lunches every day – genius! These guys set up a morning and the afternoon with energy related food so we can basically stuff our faces with whatever we want – cereal bars, jelly babies, raisins, peanuts, chocolate fudge brownies etc.
Tomorrow we will enter Scotland!