[sgmb id="1″]
Today we are riding for Charlie's Gift so we donned the red shirts that the charity kindly had made for us.
Leaving Taunton in drizzle didn't bode well but  it soon cleared as we made are way through small villages in rural Somerset en route to the iconic Cheddar Gorge. This is meant to be our 'rest day'!
Our lunch stop was at the foot of the Gorge and all were conscious we needed to eat as much carbs as possible as tomorrow is the longest of the daily distances at 105 miles.
The Gorge didn't disappoint and the sun beamed down through the deep cut 'avenue' of rock and despite a steep incline the views made up for the effort required to get to the top of the Mendips.
We rode on to Bristol, through Ashton Court Estate and on to the iconic Clifton Suspension bridge.
Still in the game but a bit apprehensive about tomorrow's epic ride through the Wye valley to Shrewsbury.
'Mamil's' in the Charlie's Gift livery;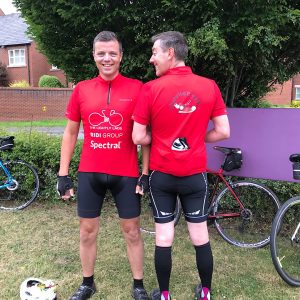 Cheddar Gorge;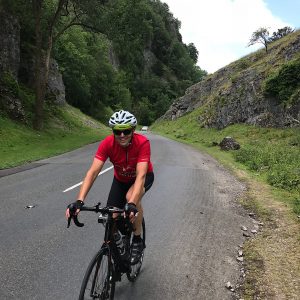 Clifton Suspension bridge with some fellow riders;
The Gorge is a pretty awesome spectacle;