[sgmb id="1″]
McEwan Hall is the graduation hall of the University of Edinburgh, in Edinburgh, the capital of Scotland. It was presented to the University in 1897 by the famous brewer and politician, William McEwan.
In 2015 it underwent a comprehensive refurbishment to restore this historic landmark as a functional university building with the flexibility to meet modern needs. its BuroHappold Engineering were invited to work alongside LDN Architects and was completed in late 2017. One of the challenges was to inject sustainable principles for the Grade A listed building and to meet BREEAM certification.
 "We wanted to create a lighting strategy across the property that served a dual purpose of being both practical in its application, yet able to illustrate the beauty of McEwan Hall to dramatic effect."
Buro Happold Engineering
Due to its historic listed status, many of the ceilings could not be used to anchor or cable lighting; illuminating fixtures had to be as discrete as possible. Central mounting the circular H80 Profil pendants was the only option. Careful consideration was given to weights and a self stabilising suspension wire system was integrated into the H80 Profil 1.2 metre rings. Each fitting was delivered to site in a wooden crate, pre wired with its wiring loom, suspension wires and light components fitted to minimise the contractor assembly times.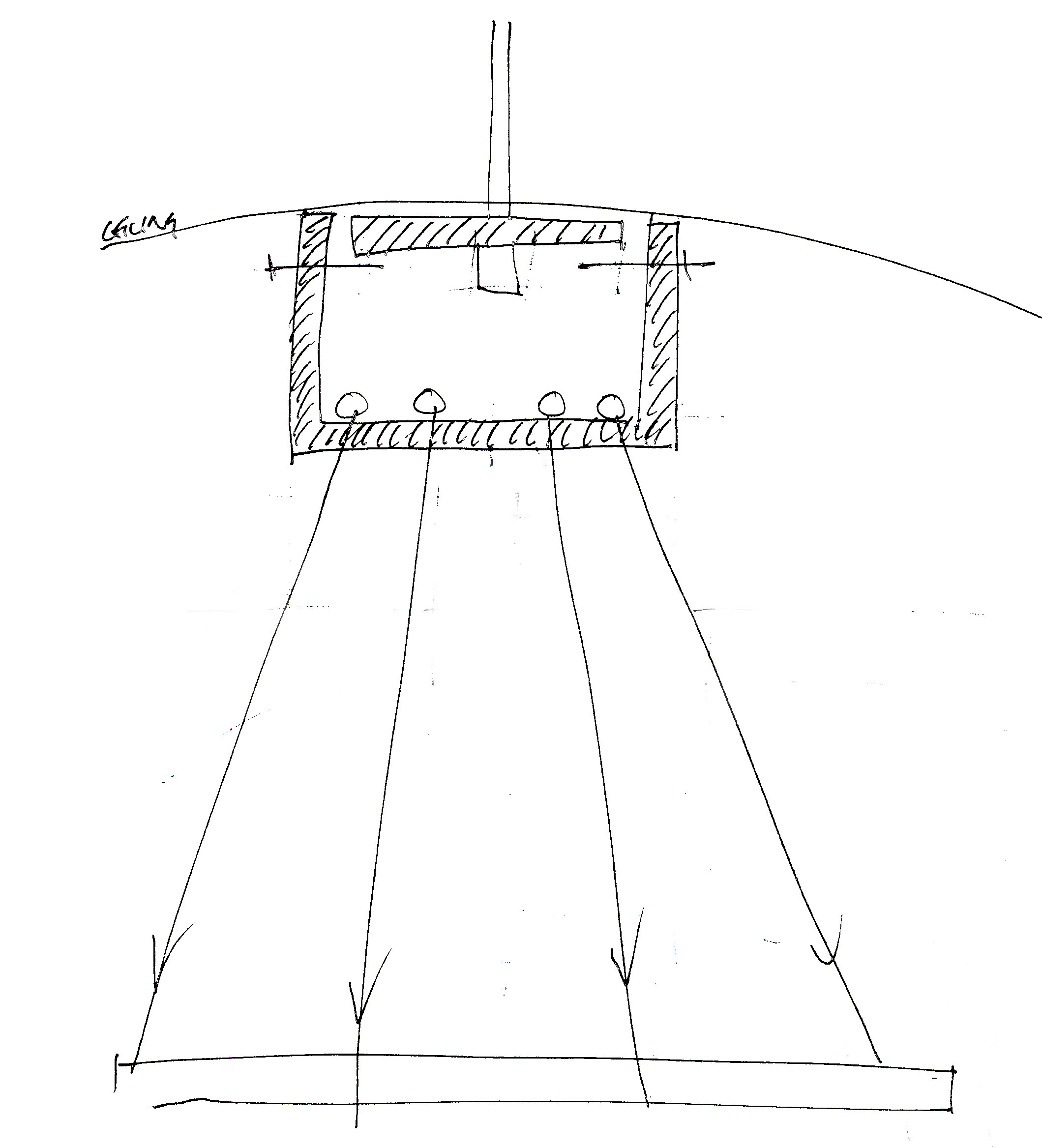 The architect chose a RAL 7024 (supplied with a structured textural finish to prevent finger prints showing for the finish to integrate into the architecture. Four Warm white 3000 kelvin Indirect light modules (Indirekteinheit Punkt*) 1700 lumen separately controlled by Dali with broad beam were modelled by Happold Lighting using the photometric data supplied by Spectral.
Six Aluzylinder**LED 2000 lumen downlight modules with precise and low glare optics were used, again on a separate circuit with Dali control.